Have a Reimo roof fitted prior to shipping worldwide
SInce the eighties Reimo Germany has been Europe's leading manufacturer for campervan roofs. The most popular van to convert is the Volkswagen Transporter.
Since it's almost impossible to have these roofs shipped worldwide, when you use our services to get you a Transporter in Europe , Busman can now have Reimo roofs fitted to any T3, T4 or T5 Caravelle, Multivan or Panel Van we source for you.
We can even have it fitted on a car you bring to the Drop Zone and then we'll have it installed prior to sailing !
Mind that we don't just ship roofs, the Roof Service is only installation included.
Reimo has three types of roofs for all the watercooled Transporters :
Type 1 : pop up roof
The first type is the small pop up roof that gives you room in the middle of the van to stand upright for cooking or for changing clothes. It's about 90cm on 90 cm. These roofs are available for T3 , T4 and T5.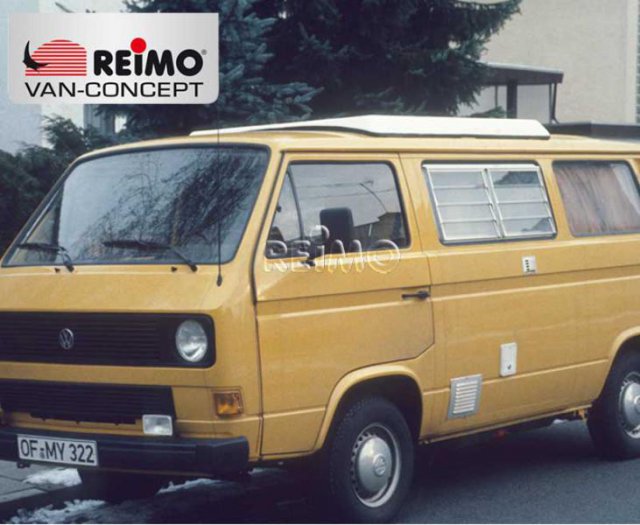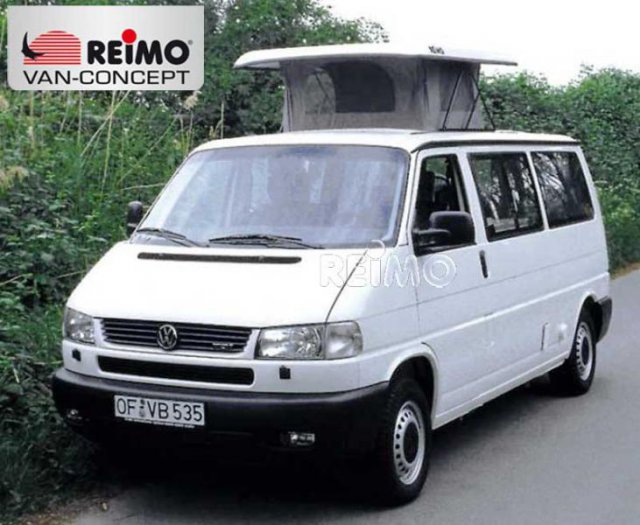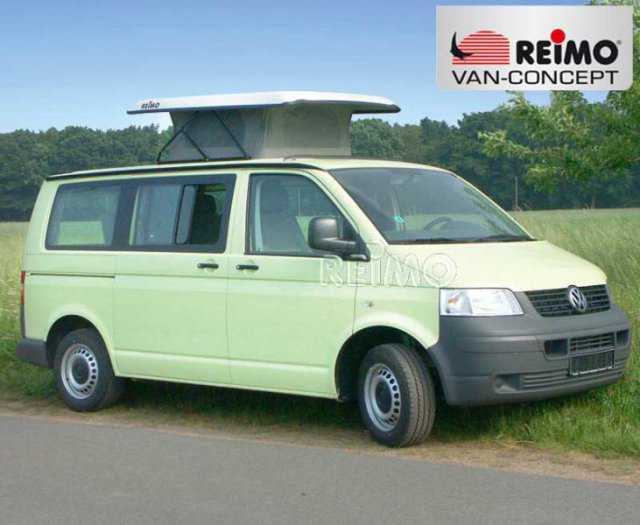 Type 2 : elevating roof
The second type is the elevating roof. They come with a bed in it and give you both standing height and place to sleep for two persons. These roofs are available for T3 and the long and short T4 and T5. For the T4 and T5 you can even choose if they have to open at the front or the rear.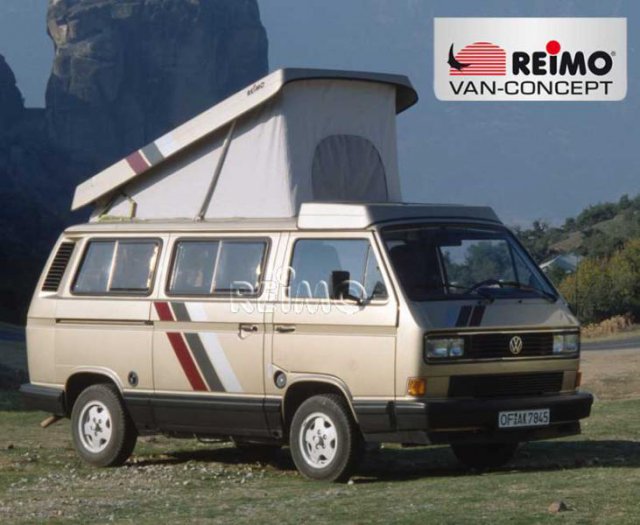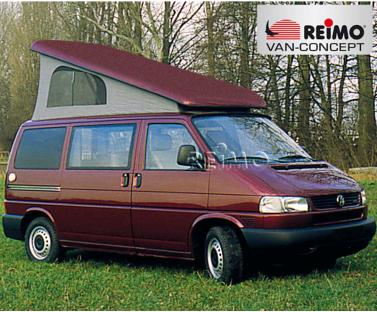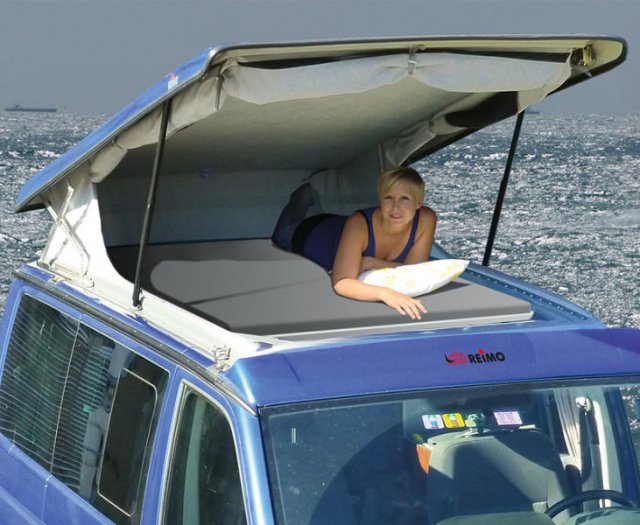 Type 3 : hightop
The third type is the hightop. The hightop can be used to make a bed upstairs or you can install closets. The roof offers permanent standing heigth, it is available for T3, T4 and T5 and for the T4 and T5 you can get them for the short or the long wheelbase.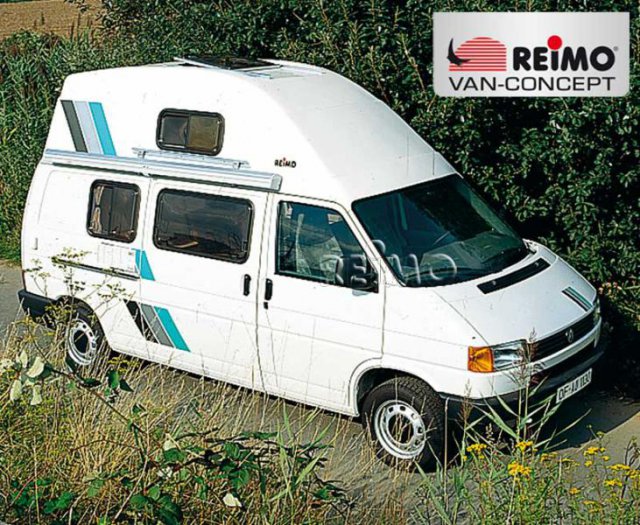 If you also want a Reimo camping interior to go with the car, just let us know and we'll give you more details