BUSMAN EUROPE'S CAR BUYING SERVICE
Busman Europe specializes in assistance in buying Volkswagen T3 syncro's and other classic 4x4 vans from Istanbul to Lapland and ship them worldwide from the various busman bases. With the " CAR BUYING SERVICE" Busman offers a unique service to those looking for a classic 4x4 van. On the pages "CARS FOR SALE" you will find possible interesting cars and trucks for sale in Europe. When you are interested in one of these cars or trucks , we can assist you in the purchase.
We can help you to buy cars from all over Europa and ship them around the world !
Basically you pay me for spending my weekends travelling europe testing cars I love, and for helping you to get it to your place.
Apart from the cars that are on the cars for sale page, you can also search on the net for yourself and ask Busman to go and buy a car in your name. So actually I don't buy and sell cars, it's more like i'm your eyes and feet in Europe.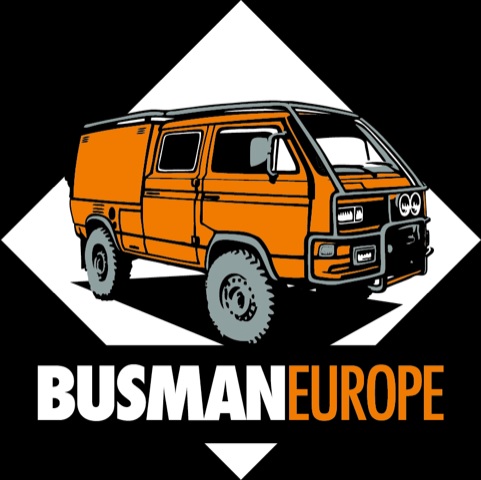 Here's where you can find your treasure in Europe. Happy hunting !
http://www.theparking.eu : Europe
www.mobile.de : Germany
www.autoscout24.de : Germany
www.leboncoin.fr : France
www.thesamba.com : Worldwide
www.kapaza.be : Belgium
www.2dehands.be : Belgium
www.marktplaats.nl : Holland
www.quoka.de : Germany
www.ebaykleinanzeigen.de : Germany
http://www.huuto.net : Finland, ebay-like site
http://www.huutokaupat.com Finland, auction site
www.willhaben.at : Austria
www.gebrauchtwagen.at : Austria
www.blocket.se : Sweden
http://www.tradera.com : Sweden, ebay-like site
www.autogidas.lt : Lithuania
http://www.ss.lv : Latvia
http://www.auto24.ee : Estonia
www.nettiauto.com : Finland
www.finn.no : Norway
http://www.vibbo.com/ : Spain
http://www.milanuncios.com/ : Spain
www.guloggratis.de : Denmark
http://www.bilbasen.dk : Denmark
http://otomoto.pl/osobowe : Poland
http://olx.ro : Romania
http://www.motorflash.com : Spain